With the advent of the latest version of Unreal Engine, the development of simulators, and in particular virtual operations trainers, will benefit from possibilities as yet unseen. Coupled with Inscape VTS, which allows subject-matter experts with no programming knowledge to develop interactive training content on their own, this offers tools and functionalities that these educational experts would have difficulty accessing using Unreal Engine directly. More than just a 3D engine, Unreal Engine offers a whole set of high-quality professional tools that the simulation world can leverage to deliver better quality trainers at a more affordable cost.
To provide our customers with the most advanced features available today, Inscape VTS has announced support for Unreal Engine 5, while retaining the ability to use the current proprietary engine for existing or new projects. These features are available at attractive licensing and financial conditions.
Unreal Engine support will be available in the next version of Inscape VTS. With this release, users will benefit from several new features that will improve productivity and the quality of training content.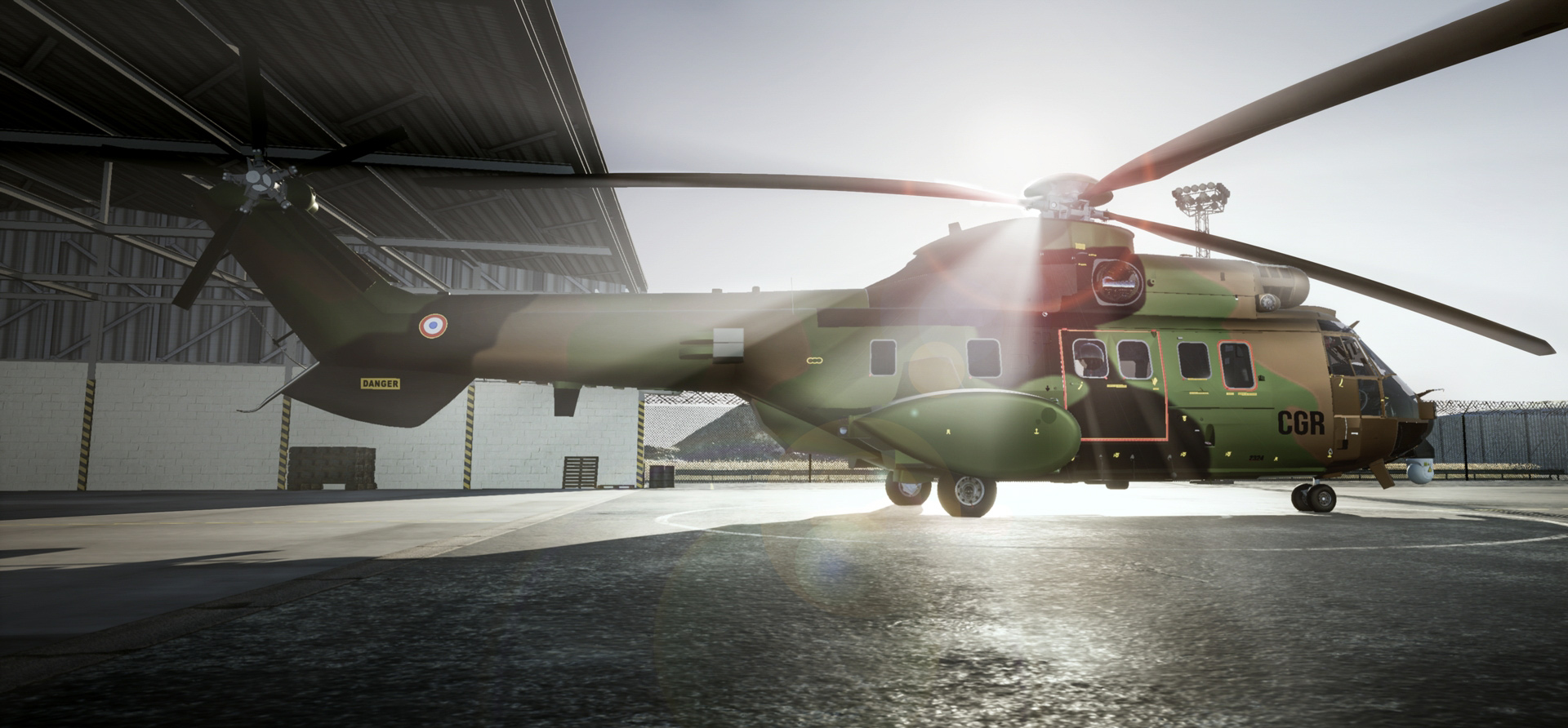 Photorealistic rendering just a few clicks away
Unreal can achieve truly amazing levels of graphics. Among the real-time 3D engines on the market, Unreal is widely regarded as the the most able to produce realistic 3D environments. Unreal editor offers a wide range of state-of-the-art mechanisms right out of the box: advanced lighting, including global illumination, post-process effects such as blooming or automatic eye adaptation, hardware ray tracing, environmental light, etc. Starting with version 5, the Lumen system is used to calculate fully dynamic global illumination and reflections in an even more realistic way.
To model equipment as accurately as possible, the Unreal Editor comes with a library of realistic materials and the ability to graphically create new ones. This gives designers complete control over all aspects of the rendering and the ability to achieve photorealistic results.
Used in the most popular AAA games, Unreal Engine also delivers unmatched rendering performance, taking full advantage of today's hardware and consumer and professional virtual and augmented reality headsets.
The Inscape VTS editor will remain a fully independent WYSIWYG application, which uses the Unreal rendering engine to display 3D scenes directly within the application, as enabled by the new features of Unreal 5.
CAD import and processing
Inscape VTS will be able to import scenes created and configured in Unreal Editor, and benefit from the full design pipeline and associated productivity. Designers can directly import CAD data in most industry formats and automate processing while maintaining full digital continuity; updating the source data does not destroy any pre-customization done on it.
The new Unreal 5 Nanite technology allows to model and render objects in the finest detail without being constrained by the number of polygons, draw calls and memory usage. This ensures that even the most complex equipment can be displayed and animated in real time without any manual rework, even the largest digital models from CAD data. Moreover, the levels of detail (LOD) are managed automatically without requiring manual generation of every different level.
These 3D models can be opened and manipulated directly in Inscape VTS Editor, so that they can be turned into objects reproducing their real behavior.
Even more interactive scenes
The combination of Inscape VTS and Unreal introduces a new workflow that fully leverages the strengths of both products. As a result, training content designers will be able to use Unreal Editor not only to import 3D models, but also to add and configure all sorts of additional actors, such as lights, physics and collision parameters, rendering effects, vegetation, realistic characters, weather effects, and much more. All content created in Unreal Editor, including associated Blueprint behaviors, will be loaded and rendered as in the Inscape VTS editor. This editor will continue to act as the mouse-based tool for defining the various interactions available on the equipment, modelling its operation, the faults, the tools to be used or the procedures on which the students will be able to practice. The Unreal content enriched with all this training information will then be directly exploitable in a Unreal project.
These 3D models can be opened and manipulated directly in Inscape VTS Editor, so that they can be turned into objects reproducing their real behavior.
Full training station customization
The use of the Unreal Engine will introduce a major innovation in the exploitation of content created in the Inscape VTS editor: thanks to the Unreal plugin provided free of charge, it will become possible to integrate the training content into an existing Unreal application. This will allow the integration of an interactive object developed in the Inscape VTS editor into an existing environment or application in a matter of minutes. In addition, various ready-to-use players, developed as Unreal projects and delivered in source format, will allow Inscape VTS projects to be deployed on different target platforms very quickly. Customers will be able to customize these projects to define their own look and feel, modify user interactions, integrate new input or output devices or define their unique user interface. This integration is facilitated by Blueprint, which allows for the graphical development of student workstations to meet specific needs.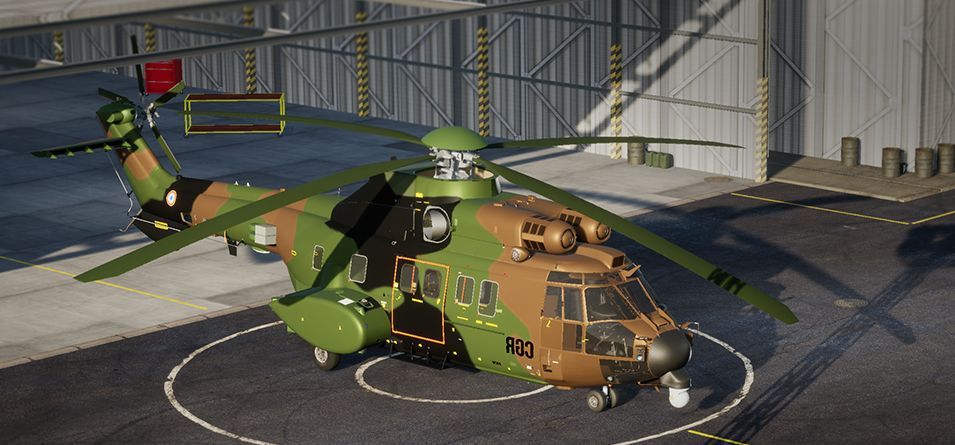 Extensive input / output device support
The adoption of Unreal Engine provides virtual trainer designers with the most advanced interaction capabilities. Whether professional or consumer-oriented, almost all hardware on the market is compatible with Unreal Engine box right out of the box, with no development and minimal configuration. Unreal Engine provides access to standard interaction metaphors for controllers, touchscreen, hands-free, etc. The same goes for output devices, including AR and VR headsets, and associated interaction devices. For AR-designed educational content, most tracking vendors provide a plugin for Unreal Editor.
In Inscape VTS, device support can be integrated either at the player level independently of the training content or in a specific project. The training content itself remains completely independent of the modality in which it is used. All content developed with Inscape VTS Editor can be used directly in desktop, AR, VR, and many other platforms to come.
Multi-platform training station
By using Unreal, our users will be able to take their training content to an even wider range of platforms than ever before. The content created in Inscape VTS Editor is largely platform independent. Hence, by using Unreal Editor to develop the players, we will be able to deliver training in a variety of formats to meet the most diverse needs: PC classrooms, AR/VR headsets, Cloud, full-scale mockups, mobile and tablet devices, etc.
All things considered, we firmly believe that all these exciting possibilities constitute an unprecedented leap forward in the wider adoption of virtual trainers. Many other benefits will most certainly be added in the near future, aimed at simplifying the development of these training tools and making them accessible to the greatest number of people.