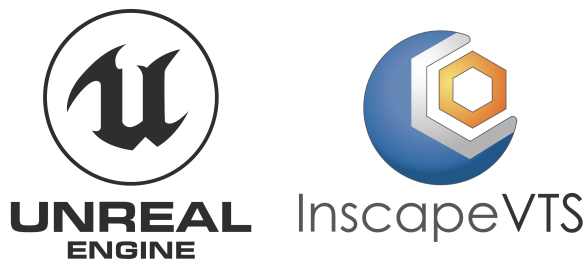 With the recent release of Unreal Engine 5.0, CS GROUP has announced that Inscape VTS will fully leverage Epic Games' state-of-the-art real-time 3D tool in its WYSIWYG editor, enabling subject-matter experts to build virtual training content without programming, and to develop custom applications for students and instructors alike.
Unreal Engine is the most trusted 3D creation tool, used to deliver cutting-edge content, interactive experiences and immersive virtual worlds. Inscape VTS is a leading solution for creating Virtual Training systems, and now together with Unreal will:
push graphic boundaries in the simulation industry with photoreal-visuals,
enable real-time CAD processing and rendering,
support most VR, AR and mobile devices on the market,
simplify the customisation of Virtual Training Systems.
Greater productivity, enhanced capability, and more flexibility – this is the all-encompassing promise made to Inscape VTS users.
"This is a massive leap forward in developing stunning simulation-based Virtual Maintenance Trainers and Virtual Task Trainers, delivering a more realistic and immersive experience to our customers with the power of Unreal Engine 5" said CS GROUP, Head of Pre-sales Department, Frederic ROUAS.

About CS GROUP
CS GROUP is a major actor in the design, integration and operation of intelligent & cyber-protected mission-critical systems. CS GROUP is listed on Euronext Paris – Compartment C (Shares: Euroclear 7896 / ISIN FR 0007317813).

Press relations Barbara GOARANT – Phone: +33 (0)1 41 28 46 94 – This email address is being protected from spambots. You need JavaScript enabled to view it.