CS GROUP has enabled the delivery of a Virtual Maintenance Trainer (VMT) for the F-16 fighting aircraft of the Indonesian Air Force, by providing Inscape VTS software and remote technical assistance. CS GROUP is committed to maintenance programmes all over the world by upgrading training solutions through the development of advanced immersive training tools.

The General Dynamics F-16 Fighting Falcon is a multirole fighter aircraft used in 26 different armies around the world. Over 4,600 aircrafts have been built since production was approved in 1976. Its maintenance is a key factor for its overall availability and sustainability.

The deployed solution includes over 400 maintenance procedures, fully developed by the local partner with the remote technical assistance of CS GROUP. The training solution allows students to train, both in a classroom configuration and in using VR, to acquire all the skills and knowledge required to maintain F-16 aircrafts. This includes new features such as hand recognition with Leap Motion support for an even more immersive experience.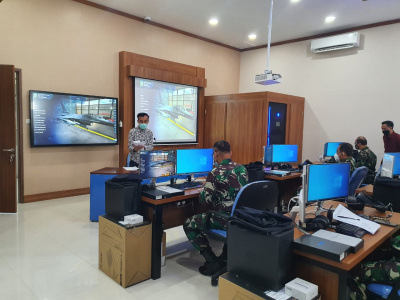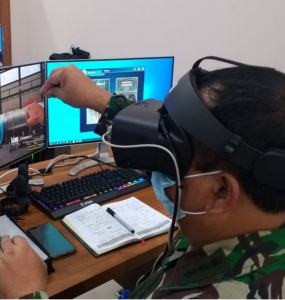 Thanks to its ease of use and the versatility of its functionalities, Inscape VTS makes it possible to be competitive on large-scale programs compared to a traditional approach based on project-specific development. And when it comes to developing maintenance procedures without coding, "only Inscape can do that!" said MD.F, the F-16 VMT local integrator project manager. Indeed, advanced features such as a procedure recorder, dedicated libraries and collaborative development help speed up the procedure-making process.

In demanding markets such as industry or defense, CS GROUP offers its expertise and Inscape Virtual Training Suite (VTS) to integrators all around the world, and assists them daily with the delivery of VMTs.

For more details, please contact This email address is being protected from spambots. You need JavaScript enabled to view it..